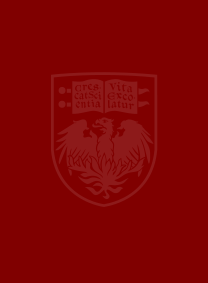 John D. MacArthur Professor of Political Science and the College
Michael C. Dawson is the John D. MacArthur Professor of Political Science and the College at the University of Chicago. He has also taught at the University of Michigan and Harvard University. Dawson received his BA with High Honors from Berkeley in 1982 and doctorate degree from Harvard University in 1986. Professor Dawson was co-principal investigator of the 1988 National Black Election Study and was principal investigator with Ronald Brown of the 1993-1994 National Black Politics Study.

His research interests have included the development of quantitative models of African American political behavior, identity, and public opinion, the political effects of urban poverty, and African American political ideology. This work also includes delineating the differences in African American public opinion from those of white Americans. More recently he has combined his quantitative work with work in political theory.

His previous two books, Behind the Mule: Race and Class in African-American Politics (Princeton 1994) and Black Visions: The Roots of Contemporary African-American Political Ideologies (Chicago 2001), won multiple awards, including Black Visions winning the prestigious Ralph Bunche Award from the American Political Science Association. Dawson has also published numerous journal articles, book chapters and opinion pieces. Dawson's strong interest in the impact of the information technology revolution on society and politics, as well as his research on race are both fueled in part from his time spent as an activist while studying and working in Silicon Valley for several years. Dawson is currently finishing an edited volume, Fragmented Rainbow, on race and civil society in the United States as well as a solo volume, Black Politics in the Early 21st Century.

He is with Lawrence Bobo, the founding co-editor of the journal The Du Bois Review (Cambridge University Press), as well as being the founding director of the Center for the Study of Race, Politics and Culture at the University of Chicago. Dawson has also served as the Chair of the Political Science Department of the University of Chicago. Among other duties Dawson was elected to the Board of the Social Science Research Council and the American Academy of Arts and Sciences in 2006. Dawson has been interviewed extensively by the print and broadcast media including the Washington Post, The Economist Magazine, The Los Angeles Times, New York Times, Chicago Tribune, NPR, CNN, BET, and ABC News. Dawson is also a regular commentator at TheRoot.com.
Recent Research / Recent Publications